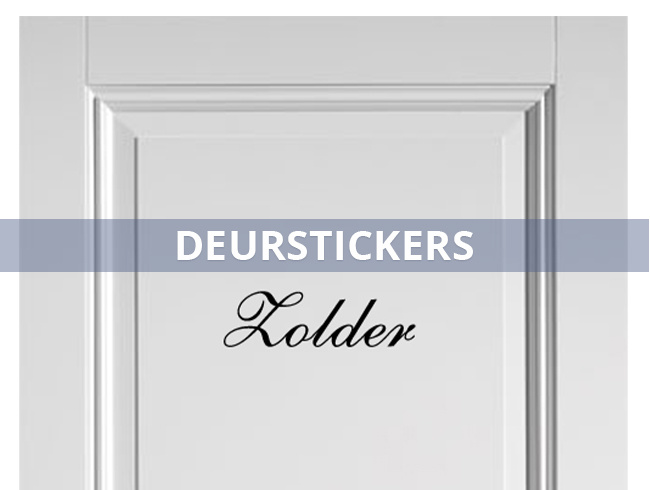 Doorsticker
The Coolest door stickers can be found at Walldesign56! ✓ Large Assortment ✓ Own Design ✓ Free trial sticker
With a door sticker you know how it is
With wall stickers you can give character to a home. By decorating the wall with a beautiful pattern you print a stamp on the space, and you can give a different character each. In addition to the walls, you should also consider with door stickers. They are not only beautiful to look at, they are also very practical!
Get rid of that name tag, a door sticker is hot!
Boring nameplates on the door are no longer of this time, why do not sticker on the door with your own name? You can choose from different fonts, a sticker for the door is striking and also looks nice.
Form and function come together with a sticker on the door
Doorsticker may look nice, they often also have a practical function. Maybe it's time for a nice toilet door stickers? Then guests see exactly where they should be. What is immensely practical for the forgetful people among us the "Before You Go" door sticker where you can see which things you absolutely should not forget. You can also paste a wall sticker on the door as a chalk sticker, you can win up to write the shopping list, or a message for the family when you leave the house at an early date.
A sticker on the door is a nice way to clear the message, with the collection of special door stickers make a house a real home!