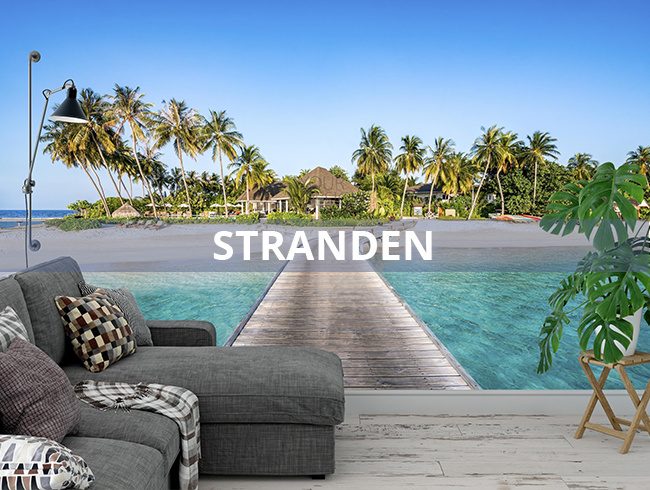 Beach
Choose a vibrant wall decoration that gives character to the room. For example, the photo wallpaper beach, thus you step directly into another world. Just at your home in the living room, bedroom or nursery, wherever you want.
Oasis of peace
The photo wallpaper beach exudes a serene calm. You almost feel the soft sand and smell the salty air of the sea. In the distance you can see the water disappear on the horizon. Everyone knows the feeling of a lovely beach, with the photo wallpaper beach you can enjoy it at home daily. When you listened to while sounds of the sea you can dream away on the beach, even if it's raining outside or freezing.
The virtual window
The photo wallpaper beach is one of those special wall decorations that gives you a glimpse of another world, a location far away but nevertheless very close. Because to see the photo wallpaper beach across the wall so it looks like you can walk on the beach. With photo wallpaper can transform any room and make a trip around the world without leaving your home.
Home on holiday with photo wallpaper beach
With photo wallpaper beach you get lucky no sand between your toes, you are allowed to put a recliner in the living room to enjoy. This decoration is also very suitable for the bedroom or children's room. The photo wallpaper beach comes complete and is easy to apply yourself to virtually any type of wall.