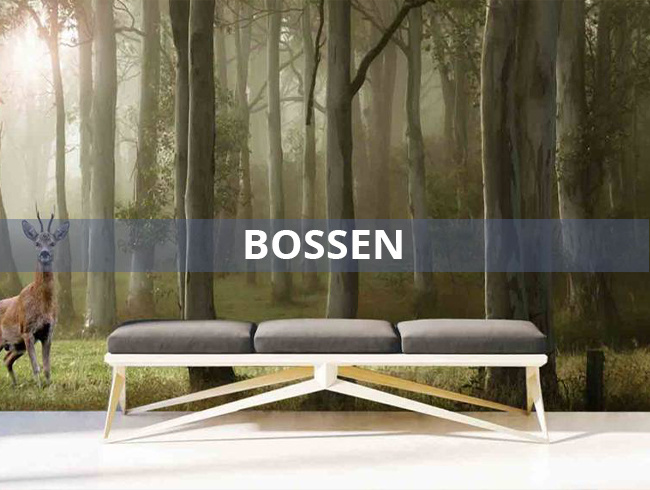 Forest
With photo wallpaper, you can transform any room to any place in the world. Have you ever dreamed of a night in the woods? with a photo wallpaper forest design sleep wonderfully between trees, relaxing under your own familiar comforter.
Step into the forest
A forest exudes calm. Whether you live in the countryside or in the city center between the skyscrapers, everyone is attracted to the forest. With photo wallpaper forest gives you natural home. You can make photo wallpaper forest on almost every wall, most customers opt for the bedroom. Since a photo wallpaper forest comes into its own.
Expand the (bed) room from
A photo wallpaper forest placing the wall, the space visually a lot bigger. The depth of the forest is very convincing, you do it's like as a walk through the woods. You can place the photo wallpaper forest on each side of the bedroom. Step every night in the woods when you enter the bedroom or wake up with a view of the beautiful nature.
Choose your style photo wallpaper forest
There are different styles photo wallpaper forest, each style brings a completely different feeling in the room. The difference between sunset and sunrise is remarkable, you want the evening to look calm on just waking up in the woods? Why choose? Hang on either side of the bedroom another photo wallpaper forest and enjoy every moment of the day of this nature.