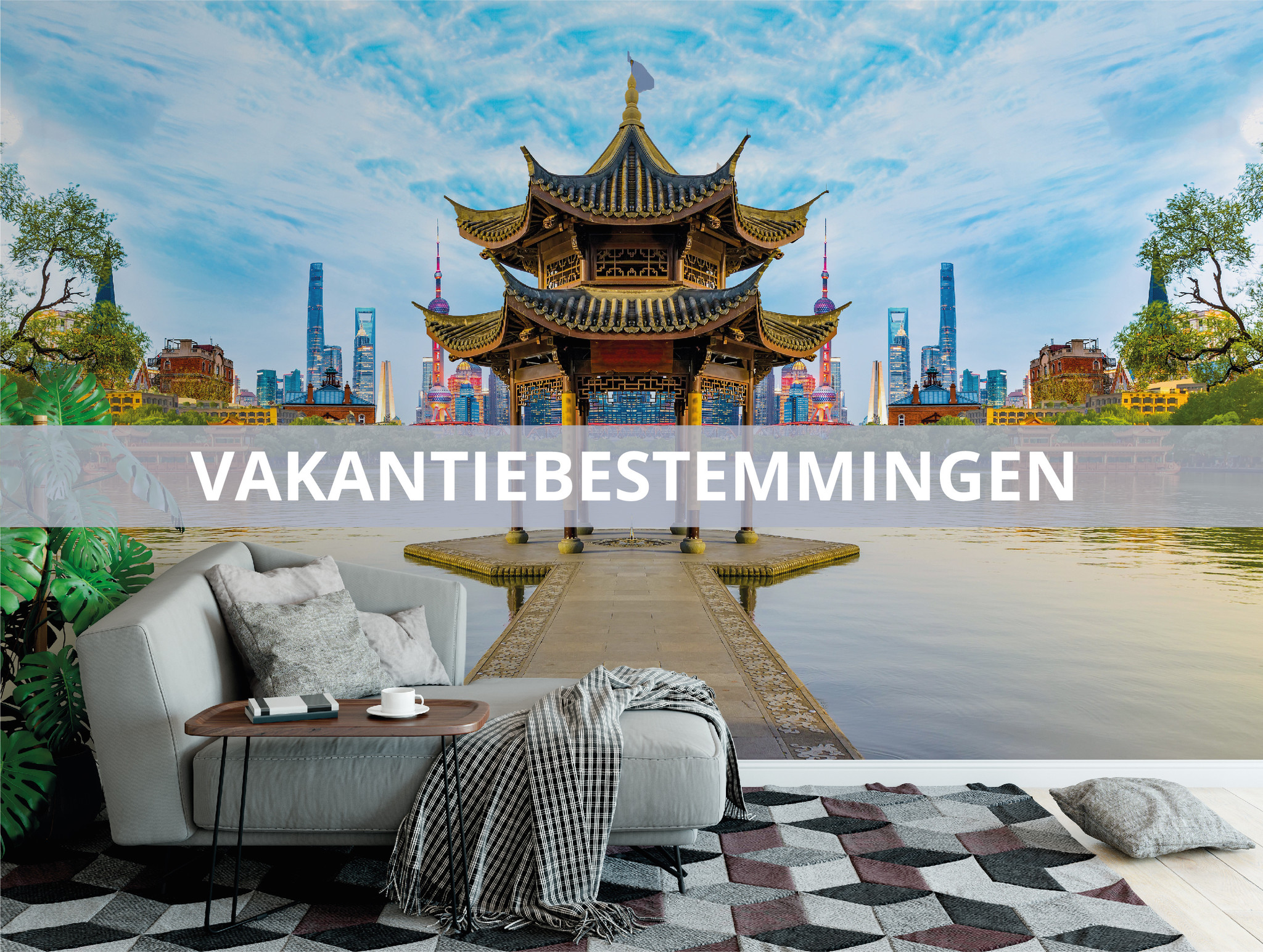 Holiday destinations
With one of our holiday destinations as photo wallpaper on your wall, you are guaranteed to have the holiday feeling at home all year round! Is your favorite destination not listed? Do not hesitate to contact us!
Bring the holiday feeling into your home
With photo wallpaper of your favorite holiday destination, you are guaranteed to have the holiday feeling at home. Wake up every morning with a breathtaking view in your bedroom or, after a long day at work, let the hustle and bustle slide into ancient places. And is your favorite place not yet listed? Please contact us via [email protected], we are happy to provide a beautiful image for you!
Give your room air
The decor and decoration of a room is very decisive for how you feel in that place. Many living rooms are, for example, arranged around the television or fireplace. This makes for an inward-facing chamber. Not every home and every room has an 'outside' view from where you are sitting. By turning one of the walls into a view with photo wallpaper, you open the space, as it were, and create a less enclosed feeling. This makes the room appear more spacious and more alive.

A surprising background
Photo wallpaper of one of these beautiful places is already impressive anyway and will be a real eye-catcher in your room. But how special is it to know the story behind it: what kind of place is it, how did it come about and what happened there? And if you have been there yourself: how was that and what impressed you the most? Not only nice to be able to tell when someone brings up your wallpaper (which actually always happens when people see it), but for yourself the image will also speak a lot more if you know the background!