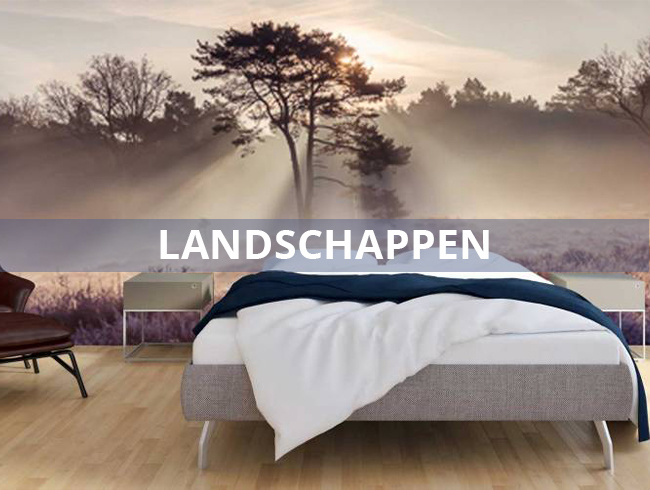 Nature
Many people in the weekend are looking for the natural environment that we miss in everyday life. With photo mural nature gives you the nature in your home. Enjoy every day a wonderful sunset. Mural nature makes it possible
Bring nature into your home
You look through the window and sees long drive the neighbors and cars. People are part of nature, trapped in concrete and stones is not conducive to our peace of mind. A photo wallpaper nature is a very simple but effective way to bring nature into your home. It can be an accent in a sleek interior, or let the wallpaper merge into a sea of flowers, plants and natural decorations.
Mural nature brightens your house
You can already smell the difference after applying photo wallpaper nature, and that is not the wallpaper glue. The different images of natural situations are carefully chosen to evoke an emotion, a feeling of joy, peace and unity with nature. Although the photo wallpaper nature is a two-dimensional picture of the depth effect will transform the entire space.
You see it, you feel it
Once you get into a room with photo wallpaper nature you hear chirping birds and a breeze passing through the trees. That could be a suggestion, you notice the difference immediately when you make nature photo wallpaper in the room. Poster wallpaper is suitable for living room, bedroom, children's room and attic. In any place where you need a natural accent in the home or office.