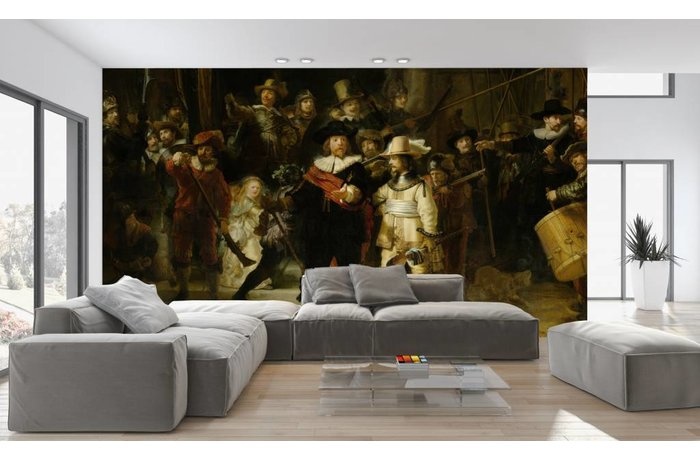 Rijksmuseum
The Night Watch is a wonderful but also priceless painting hanging in the Rijksmuseum many works of art that are inaccessible to home. With photo wallpaper Rijksmuseum gives you the museum house
The Old Masters
The painters of yore were not for nothing "old masters", these artists were able a simple matter to create a true work of art. The photo wallpaper Rijksmuseum put some of these masterpieces in the spotlight, including the Night Watch, a Still Life with Flowers and the Milkmaid. Now you can at any time of the day enjoying the old masters with the photo wallpaper Rijksmuseum.
Endless enjoyment at home
buy a ticket for the train and the museum is no longer necessary with the photo wallpaper Rijksmuseum. The original paintings are photographed with the utmost care and are printed with advanced techniques on special photo wallpaper. So you can see every detail of this photo wallpaper Rijksmuseum, in most cases, the paintings even more at home than in the museum.
Mural Rijksmuseum without a ticket
You can now guests entrance fee request a visit when you decorate the walls with this stylish photo wallpaper Rijksmuseum. Everyone will admiringly see the walls adorned with this luxury photo wallpaper. The selection of paintings offers plenty of opportunities to apply this picture wallpaper Rijksmuseum in both classic and modern interiors. Turn any room into a masterpiece home with photo wallpaper Rijksmuseum.