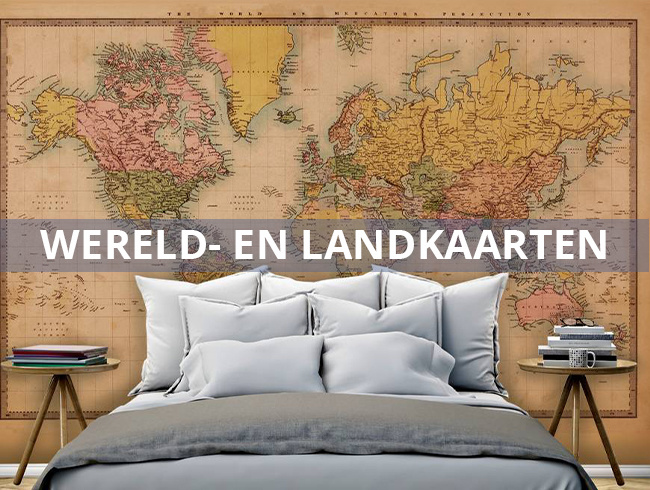 world Map
The photo wallpaper brings world map decorative along with education, by bringing the world home you will not only give the space more open, residents will think more global
Broaden your horizon
A photo wallpaper world map shows not only the iconic image that we all know, you're also in touch with the outside world. A photo wallpaper world map with pastel colors or monochrome is a subtle wall decoration with a cultural edge, the photo wallpaper world map with bright colors and markings is a perfect educational decorations for the nursery. Wherever you hang a picture wallpaper world map, and what style you choose, the space will immediately get a completely different look.
Bring the world closer
You're busy in your life when all family members are home you still live in a bit of a bubble. A photo wallpaper world map highlights your connection to the outside world. On the one hand you can put things in perspective and perspective because you are only a small fragment of a larger whole. On the other hand you feel the togetherness, are you part of that wonderful play of lines on the wall. A beautiful picture is a moment of reflection.
Classical view of the world
Vintage version of the photo wallpaper world map gives a special touch to the space. Combined with the furniture and accessories makes impressive each room with a warm and nostalgic feeling. The photo wallpaper world map with vintage look fits in both classic and modern look thanks to the soft color palette. In the nursery is just the brightly colored version a real eye-catcher.