Design your own wallpaper
Did you make nice photo yourself or do you have a nice (royalty-free) photo and want to have it printed as wallpaper, this is now possible at Walldesign56! Within a few minutes you can design your own wallpaper and before you know it you'll enjoy a new fresh look in your room.
Here are a few points that you should take into account before you can order your own wallpaper.

Provide a good quality photo. The rule is approximately 1000 pixels per meter.

We always carry out a final quality check.

You determine the crop yourself, it is not checked by us. We are not responsible for incorrectly entered sizes.
How does ordering work?
Enter the net dimensions of your wall. Our software provides 5 cm around extra image and overlap between the wallpaper tracks.

Upload your photo and determine your crop.

Enter your details, order and enjoy your new wall quickly.

If you have problems designing your own wallpaper, you will find a detailed guide below.
Instruction manual
First enter the width of the wall and then the height. Use the net sizes, our software provides 5 cm extra image around and for overlap between the wallpaper panels.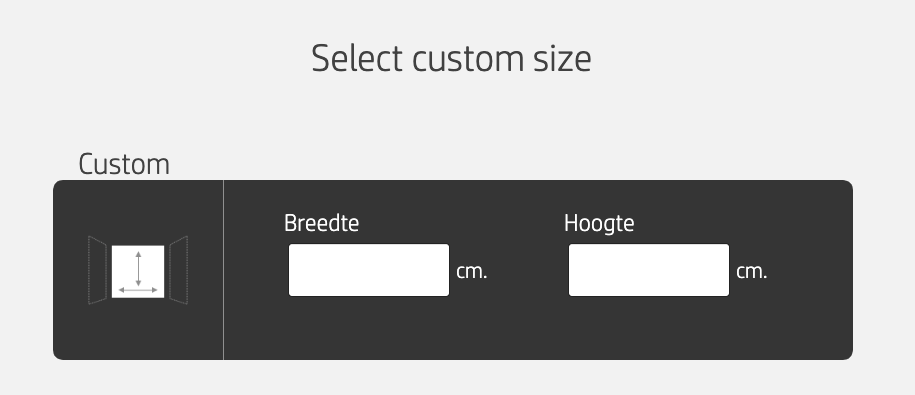 Now go to Upload, at the bottom left of the page.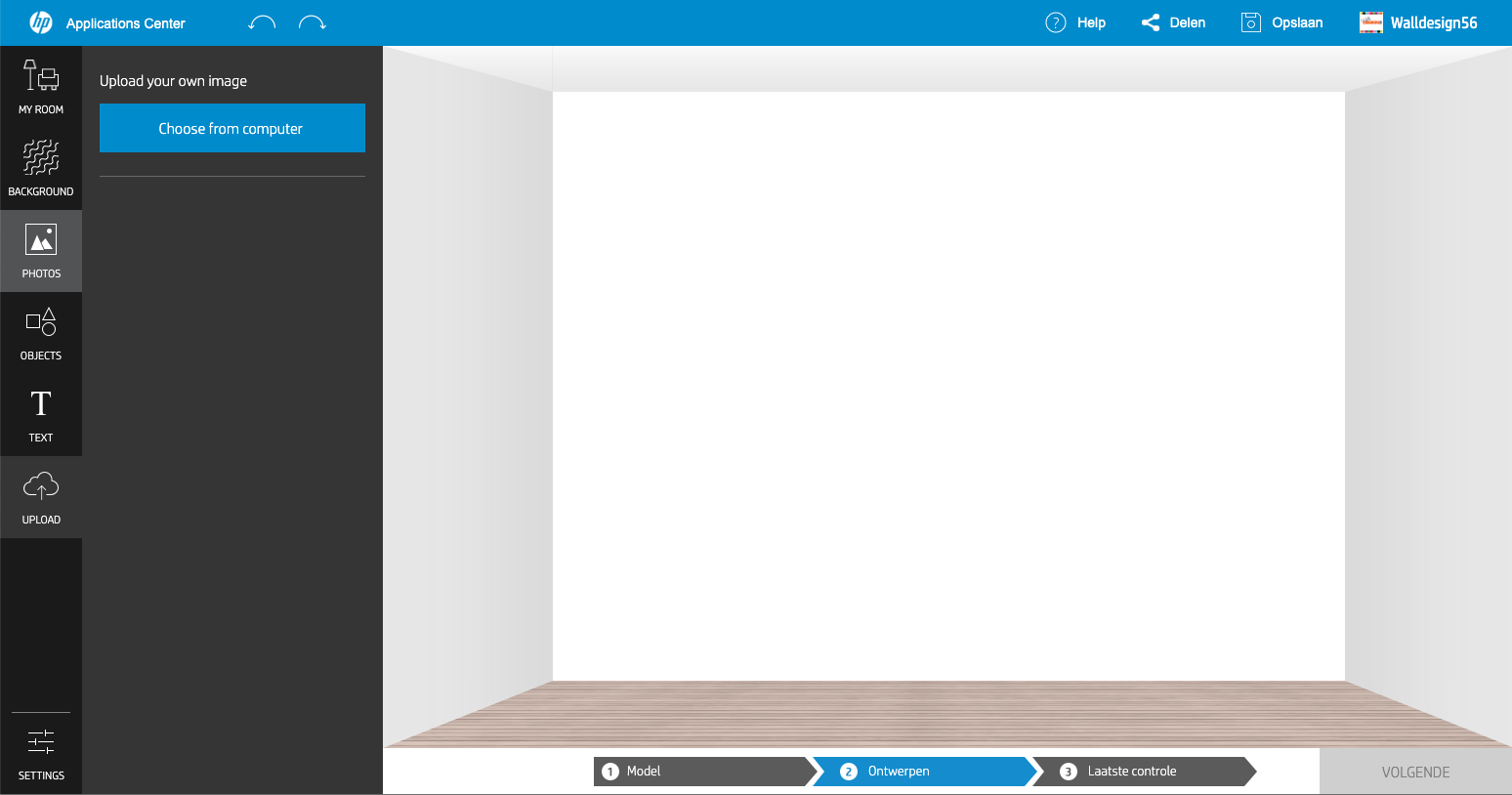 Now click on Choose from computer. Select the file from you hard drive or network and click choose to upload it.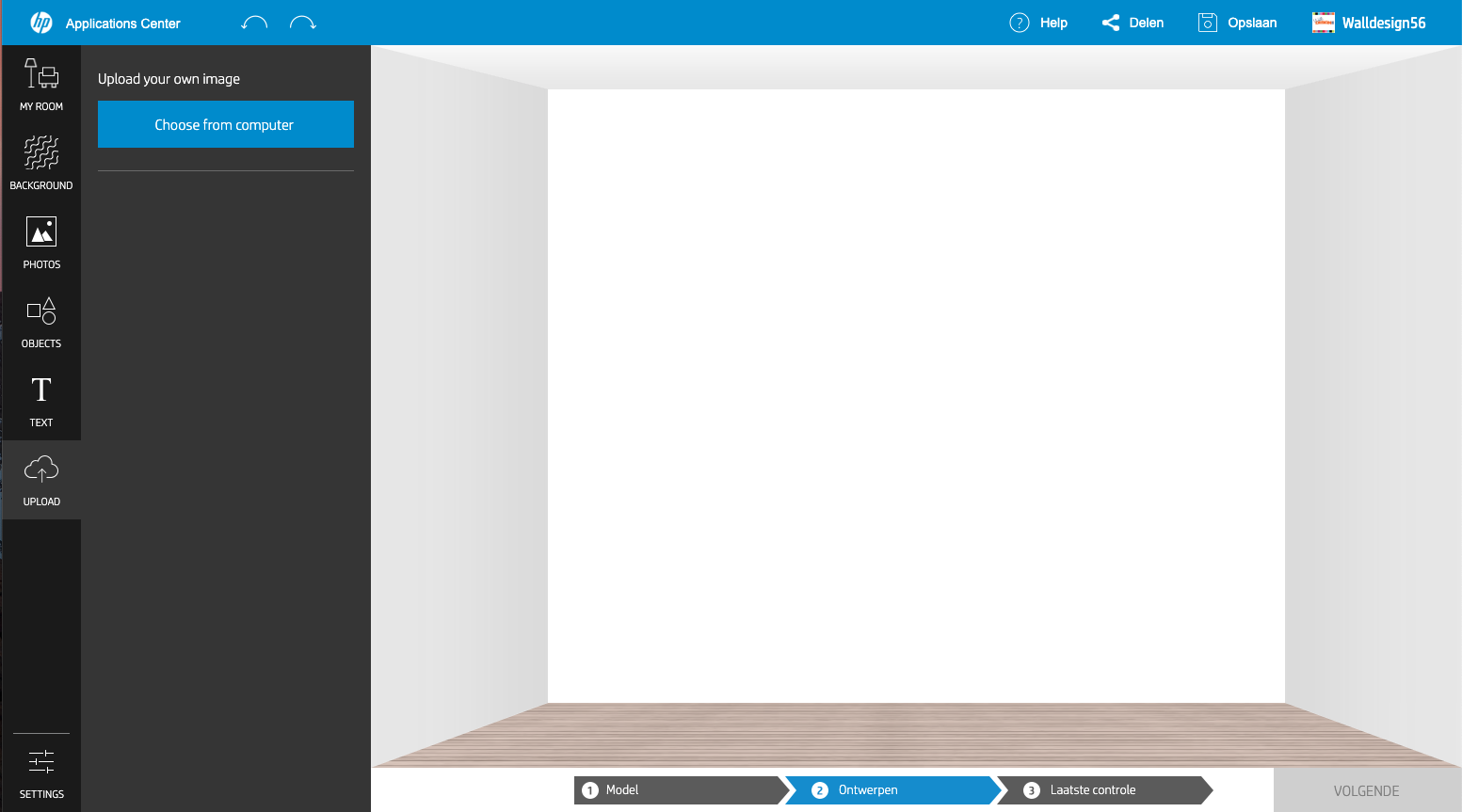 Now agree with the terms.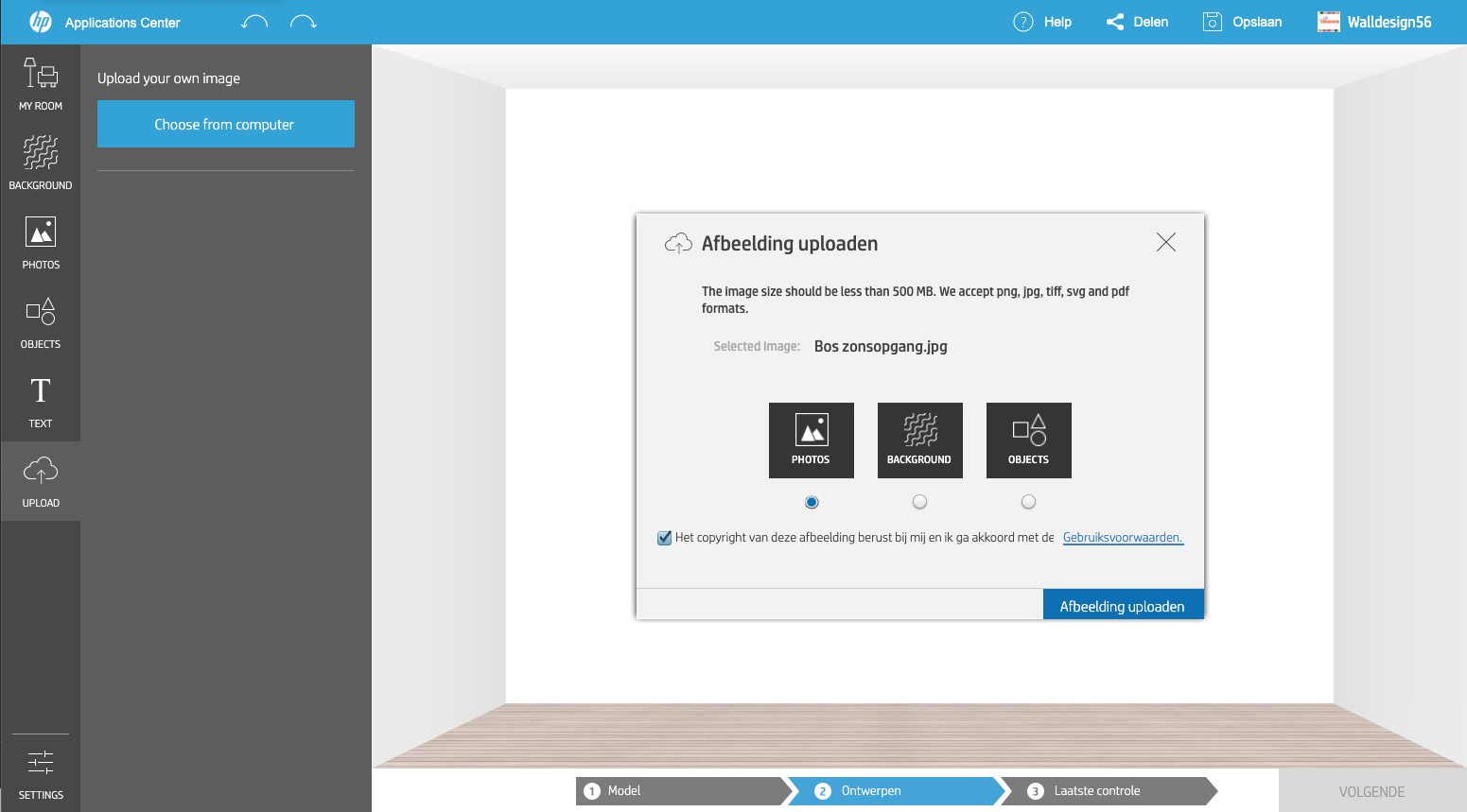 Click on the left of your screen on the thumbnail of your uploaded photo.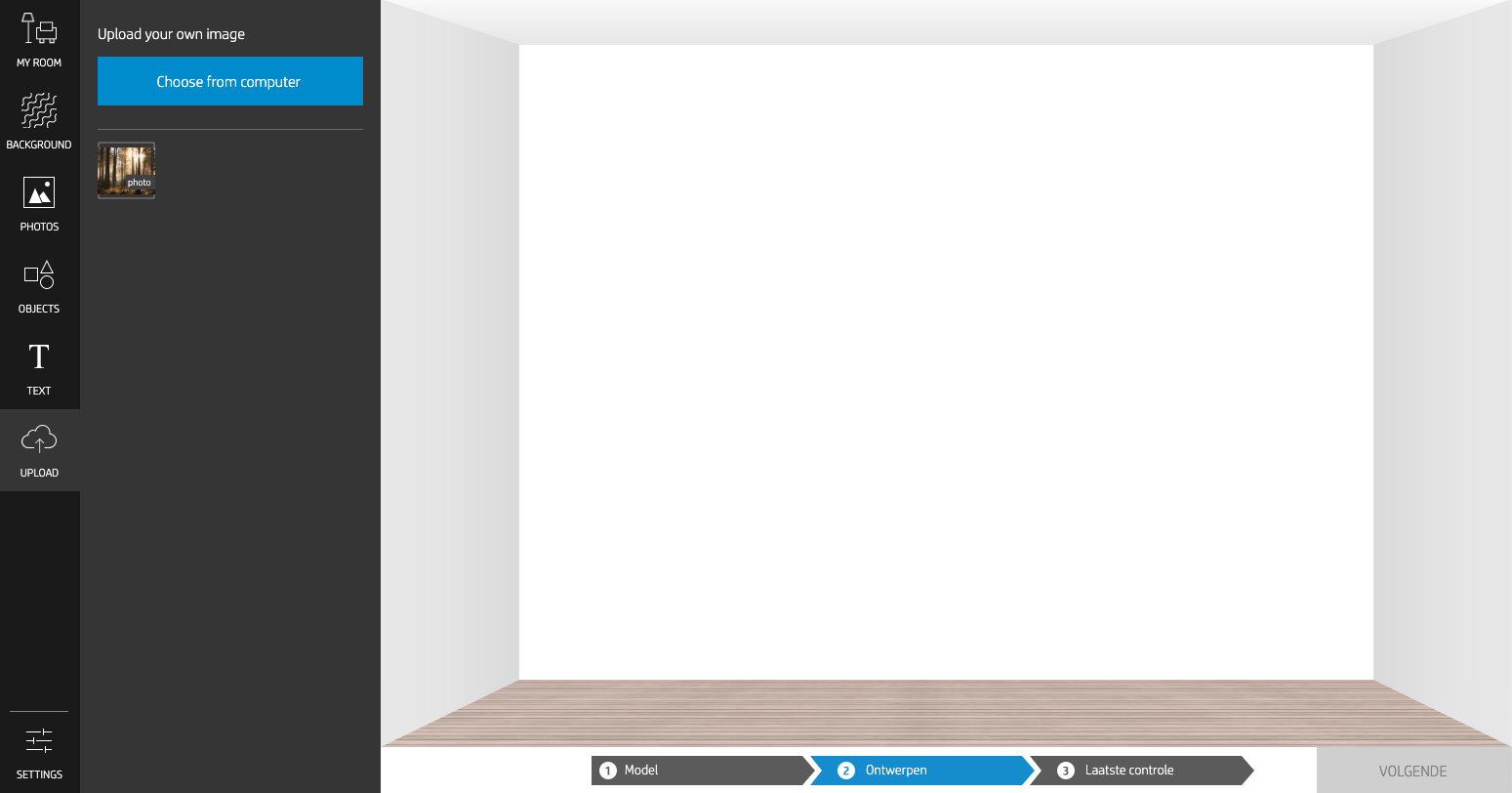 Your photo will now appear in a small image, click on Scale To Fit at the bottom of the toolbar.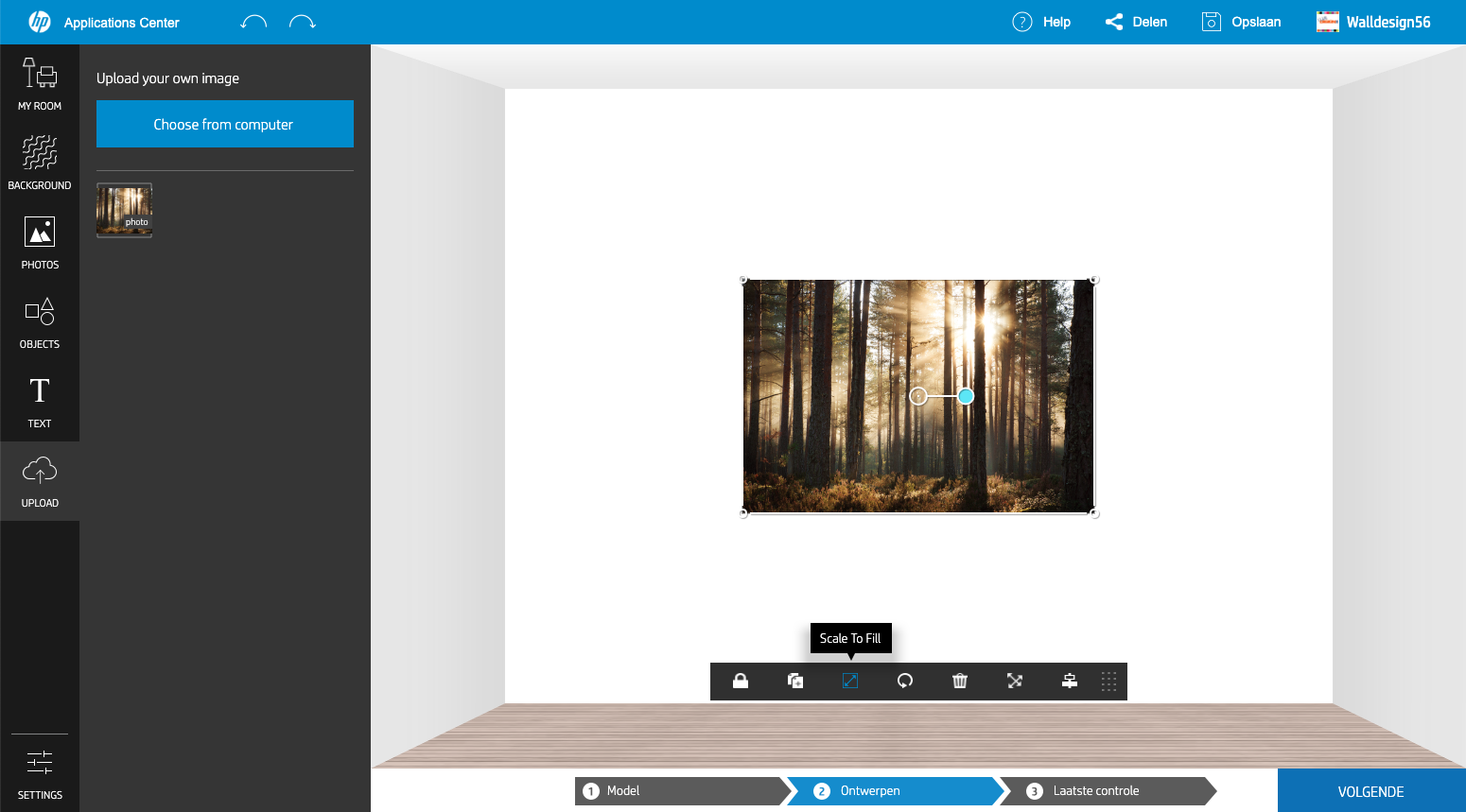 Now position the photo as desired by dragging it back and forth. When you are satisfied, click on NEXT in the lower right of the screen.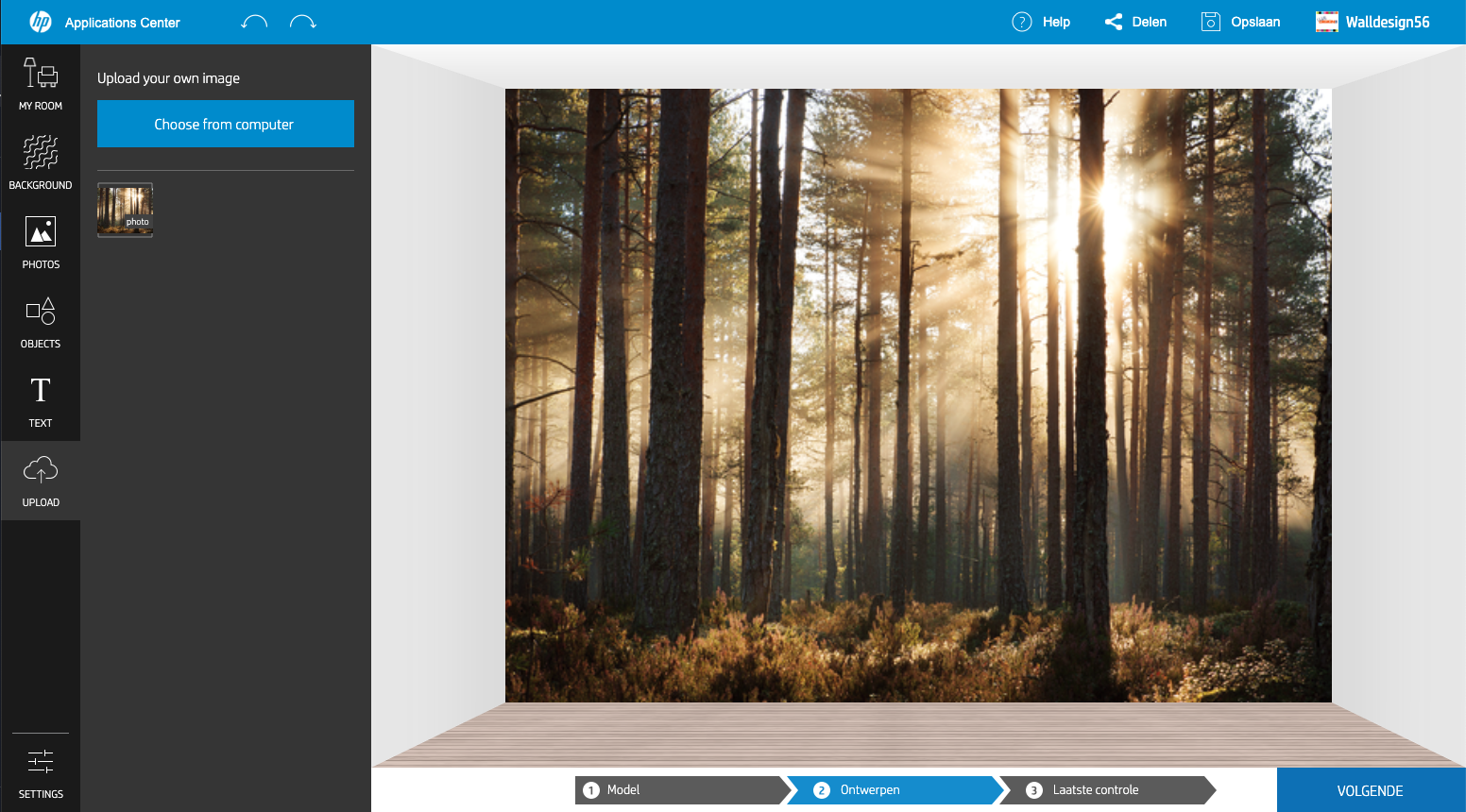 You are now on a new page, where you must enter your details. If you do not enter your details, the order cannot be taken into production. At project name you enter your first and last name and at e-mail you enter your personal e-mail address. With extra info you must enter your address details. After you have done this and clicked on ADD TO ORDER we will check the image for quality and you will receive a payment link from us when the image is approved.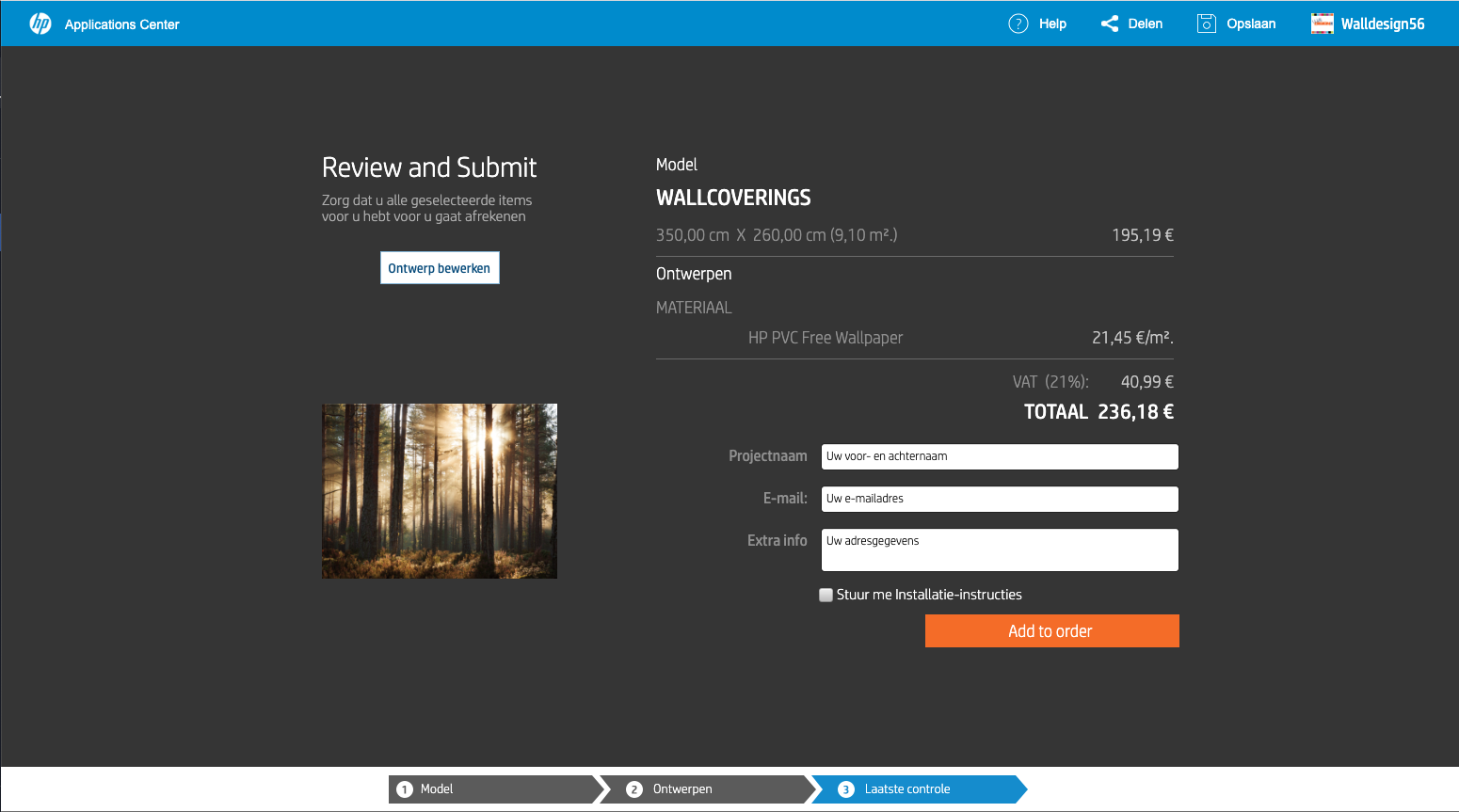 If everything is clear then you are ready to design your own wallpaper, you can start right now!